BGDM was founded the Fall of 2015, when a dozen black female documentary professionals gathered for an impromptu drink after an industry event. It was rare for a doc event to have this number of diverse attendees, and we were surprised that many of us didn't know each other already. The deep knowledge that many of us had spent our careers feeling isolated, tokenized, and undervalued suddenly rose to the surface. This kismet meeting helped us realize that we weren't alone, and we rejoiced in the connection. After an inspiring photo of the group went viral on Facebook (top right), and after conversations with a sister group of South Asian women filmmakers, we banded together to create Brown Girls Doc Mafia. (Read more on our origin story in the FAQ!)
Ever since, our mission has been to bolster the creative and professional success of women and non-binary people of color working in the documentary industry, and to challenge the often marginalizing norms of the documentary field. We convene online and in person to provide a nourishing atmosphere where our members and their projects can incubate, and where their careers can evolve in a safe place.
Our members are a diverse network of filmmakers and industry stakeholders ranging from veterans with long resumes to newly emerging professionals. Many members work in production as directors, producers, editors, cinematographers, and more, and others work on the institutional side as executives, funders, curators, administrators, academics, and more. Our community is populated by documentary film professionals who self-identify as both a person of color and as a woman or non-binary individual.
Program
BGDM works year round to enrich our community and advocate on behalf of our members, and to shift the homogenous culture and power of the documentary field. Programming stems from our seven core values:
Community
Community enables individuals to thrive within a support system that provides a sense of belonging, purpose, safety, and strength. BGDM provides a nourishing atmosphere in our private online forum and at regional in-person gatherings where our members' projects and careers can incubate and evolve in a safe place.
Visibility
Visibility has the power to shift culture and write new narratives about what a "documentary filmmaker/professional" looks like. BGDM creates visibility for our community through our Member Directory and our BGDM Voice blog, and by advocating for career enriching fellowships and funding opportunities for members.
Access
It's critical for our community to have access to major film festivals and industry convenings where relationships are made, ideas are developed, and potential supporters are identified. BGDM offers members financial and in-kind support to attend, navigate, and thrive in these crucial spaces throughout the year.
Sustainability
Ensuring our community is financially healthy and well-resourced enables them to have the freedom to iterate and evolve in pursuit of a longitudinal career. BGDM keeps "money" as an ongoing thread in our programming with sessions on personal finances, on the industry's financial hot button issues, and on practical business skills.
Power
For our members already working on the industry side, it's crucial for them to have a supportive network, ongoing training, and transparent guidance on navigating their careers in order to prevent or repair feelings of isolation, burnout, and victimization from marginalizing practices that are common in the workplace. BGDM strives to build a Power Pipeline that will cultivate, enrich, and bolster women and non-binary documentary professionals of color from film school to retirement to pursue decision-making and financially powerful roles in the industry.
Creativity
Centering creativity gives credence to the brilliant ideas, visionary images, and transcendent stories that are often overlooked or undervalued when coming from our community. BGDM cultivates our members' creative ambitions by exposing them to unique film experiences, and by hosting craft-focused workshops on writing, cinematography, editing, and sound.
Growth
Growth means tracking change within our community, and claiming the steps taken in our individual journeys towards recognition, equity, and fulfillment. BGDM strives to analyze the demographics, dynamic data, and personal experiences of our members to educate ourselves on how to better address this community's needs in a specific and authentic way, and to further leverage the calls for change in the greater documentary industry.
Context
BGDM was formed as a response to the deep inequality many of our members experience throughout their careers. Though many of us have just as much potential, talent, and education as our white male (and white female) peers in the industry, and may have worked just as long and hard, many of us still find ourselves marginalized, undervalued, and unrepresented in rooms of power.
As the film industry has been called upon to "diversify", gatekeepers have leaned on excuses for far too long, citing a lack of diverse projects or candidates who are up to snuff, claiming that there won't be as much demand for stories shared by filmmakers of color, or by tokenizing one project or individual just to check a box. The excuse is that they don't have the time, resources, or know-how to genuinely do the work that would move our industry towards true diversity, equity, and inclusion.
This ignorance, lack of research, and semi-conscious bias has put legions of film professionals of color at a disadvantage for generations, causing professional, psychological, and financial damage that has discouraged many of them, especially women and non-binary folks, from pursuing the careers they truly desire, and from seeking higher levels of support or positions of power.
Through advocacy, community building, and creative and professional development, Brown Girls Doc Mafia seeks to disrupt these inequalities and rewrite the narrative to reflect what we know to be true: BGDM members are changing the game.
Team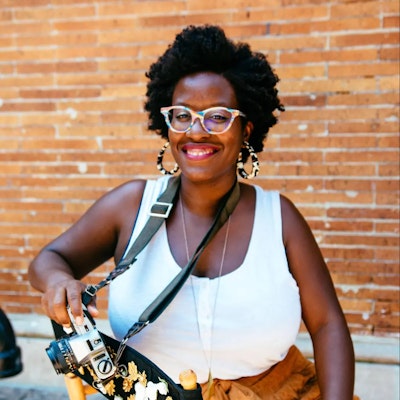 Iyabo Boyd
Founder & Director
Before founding BGDM in 2015, Iyabo Boyd had a long history of supporting women filmmakers with positions at industry institutions Kickstarter, Good Pitch, Chicken & Egg Pictures, Tribeca Film Institute, Topic.com, Hamptons Film Festival, and IFP. From 2015 to 2017 Iyabo also founded and ran Feedback Loop, a consulting company for documentary filmmakers. Named a "Black Visionary'' by the Sundance Film Institute, Iyabo was a 2019 Rockwood JustFilms Fellow at the Ford Foundation, and a 2021 recipient of both DocNYC's New Leader Award and Hot Springs Documentary Film Festival's Impact Award.
Iyabo is also a screenwriter, director, and producer working in fiction and documentary film. Her award winning short Me Time, a black feminist comedy about self care and masturbation, played over 25 festivals in 2019 including Blackstar, Rooftop Films, and Miami Shorts Fest, and was featured on Short of the Week. Her upcoming feature, Kayla & Eddie En Français, a collaboration with her dad, is about an estranged Black father and daughter reconnecting in Paris. For this project, Iyabo was a fellow in the Sundance Film Festival's Talent Forum, the Sundance Film Institute's Screenwriting Intensive, IFP's No Borders Project Forum, and was awarded a SFFILM Rainin Screenwriting Grant. She was both a Sundance Creative Producers Fellow and an Impact Partners Creative Producers Fellow in 2016 with the feature documentary For Ahkeem, which premiered at the Berlin Intl. and Tribeca Film Festivals. Originally from Denver, Iyabo graduated from NYU's Tisch School with a BA in Film & Television, and lives in the Bronx, NY.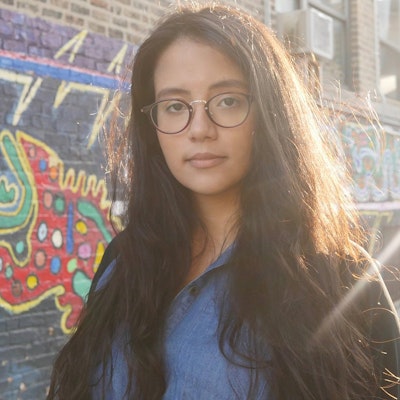 Miasarah Lai
Community & Social Media Manager
Miasarah is the Community Manager at Brown Girls Doc Mafia and a technically driven documentary filmmaker who works as a camera operator, editor, and producer as well as designed visual assets for pitch decks & social media. She has worked internationally in Honduras, Ghana, Myanmar, China, Nicaragua, Romania, and the U.S. She has produced work for American Airlines, Nike, NBC Universal, University of Chicago, among others. Her work has screened at Big Sky Film Festival, American Documentary Film Festival,San Jose Museum of Art, The Block Museum of Art, & Herbert Johnson Museum of Art. She has received grants from the Academy of Arts and Sciences, Camden International Film Festival, Double Exposure Film Festival, The Propeller Fund, and a DVID fellowship from Kartemquin Films. Miasarah is a co-founder of Ethnocine Collective and is a member of Asian American Documentary Network.
Board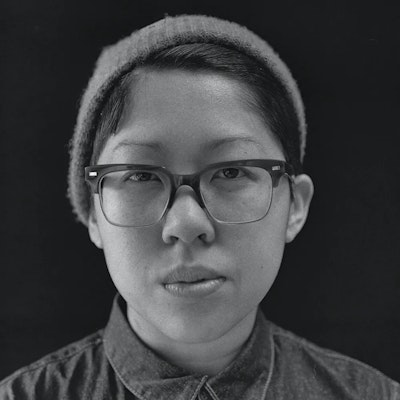 Tracy Nguyen-Chung
Board Member
Tracy is a Partner and Creative Director at After Bruce with a multi-faceted background in marketing, social justice, and content production. After Bruce's strategic work includes campaigns with International Documentary Association, MAJORITY, Twinsters, and The Black Panthers: Vanguard of the Revolution, among others. She produced the short documentaries Supply Chain Reaction and Ballad of the Global Patriot, both directed by Oscar-nominated and Emmy-winning filmmaker Jehane Noujaim. Tracy has co-directed and produced short films and music videos for Prophets of Rage, and is currently in development on a feature doc about the legacy of protest in hip hop. Tracy is the founder of Brown Folks Fishing, a multimedia project and organization that cultivates the visibility, representation, and inclusion of people of color in fishing and conservation. She is a graduate of Lewis & Clark College and received a Master's Degree in Conflict Resolution from the Monterey Institute of International Studies.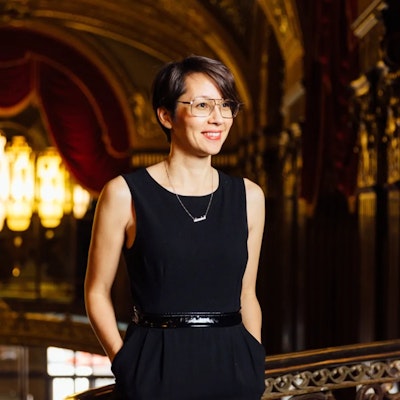 Ursula Liang
Board Member
Ursula Liang has worked for The New York Times Op-Docs, T: The New York Times Style Magazine, ESPN The Magazine, Asia Pacific Forum on WBAI, StirTV, the Jax Show, Hyphen magazine, New Yorker Festival, the 2050 Group publicity, and currently freelances as a film and television producer and story consultant. Her credits include "One October" "Tough Love," "Wo Ai Ni, Mommy," "UFC Countdown," "UFC Primetime," "Spartan Ultimate Team Challenge." She is a founding member of the Filipino American Museum and sits on the advisory board of the Dynasty Project. Liang grew up in Newton, Mass. and lives in the Bronx, New York. Her debut feature, "9-Man," was broadcast on public television and called "an absorbing documentary" by the New York Times and her projects have been supported by ITVS, Ford Foundation, Chicken & Egg Pictures, Tribeca Film Institute, Center for Asian American Media and Sundance Institute.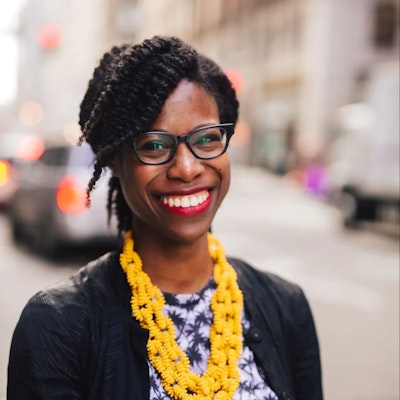 Denae Peters
Board Member
Denae Peters is a Program Officer at Perspective Fund, focusing on non-fiction media impact infrastructure and field-building. Previously, she led the strategy and implementation of non-theatrical impact campaigns at impact firms Picture Motion and Film Sprout. She recently served as the TIFF 2019 documentary programming associate and programmer for TIFF 2019 Doc Conference. She has served on selection committees for the Human Rights Watch Film Festival, the National Endowment for the Arts, DOC NYC, Hot Docs Festival and the Tribeca Film Festival.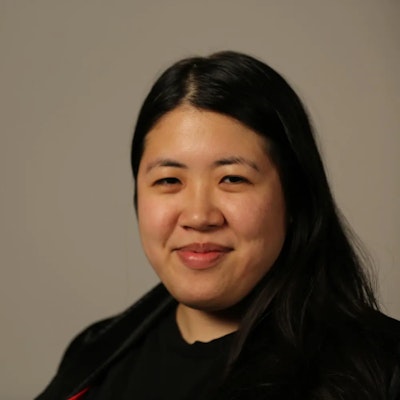 Nicole Tsien
Board Member
Nicole is the Co-Producer at POV. As a member of the programming and production team, she manages film submissions, oversees pre-screeners, and assists in the production of the series. Previously, she has worked as an intern and production assistant on Yance Ford's Oscar-nominated documentary, Strong Island, and has worked as an assistant to Joshua Weinstein on his 2012 documentary, Drivers Wanted. Nicole has participated on panels and juries worldwide, including Doc NYC, Austin Film Festival, and DocAviv. She is a member of the Asian American Documentary Network (A-Doc).